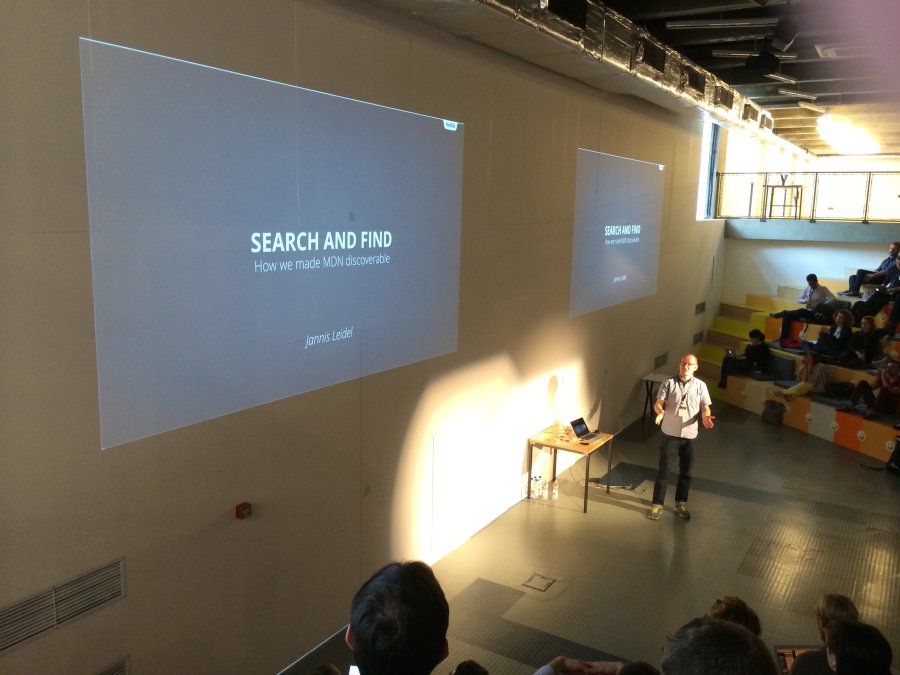 I'm at Write The Docs EU today in Budapest and will post semi–unpolished notes from sessions throughout the day after each talk finishes.
MDN: Mozilla Development Network
Current system, based on Kuma, allows them to display the information they deem fit for how they want their sites to be displayed.
Responsive design
Content zones
Search is front and center
Search
Migrated from custom Google search to own implementation
Full text, multi–lingual
Faceting, filters, pagination
Search Filters
Extensible via admin UI
Based on document tags
Topics, skill level, and document type currently
Search API
Every search page is available as JSON.
Includes are metadata to programmatically use the search.
Creative Commons license!
Search result navigator on document pages.
Coming from search page.
Documentation status page (processed through Kumascript). Slick!
Command and query.
Quick access to filters with shortcuts.
Extensible UI for suggestions.
Search CLI
Developer toolbar integration
Source code inspector
Search future
Code editor integration via plugins.
User profile search with @user syntax.
docs.json integration.