While doing my weekly review this evening, I was reminded that I set a personal goal to publish a total of 144 posts this year, through a manageable average of 12 posts per month. That average shrinks today:
Posts published in 2015: 40
Posts to publish between now and December 31: 104
Days left in 2015: 104
I'm glad I checked!
I've added a bunch of post ideas (to-dos) in Things, in the Area aptly named Blog. While the exact number isn't displayed, I doubt it's close to 100. I'll be fine.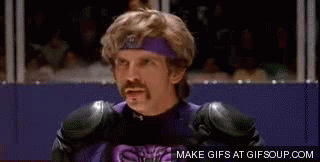 As White Goodman asked in Dodgeball, "Are you ready for the — woo! — hurricane?" Of posts, that is. 🙂