A few colleagues used Lyft from their phones while I was in San Francisco for UserConf in November 2014. However, I won't count that as my first experience because I didn't use it on my iPhone.
I worked a couple of shifts at the WordPress booth (by WordPress.com)1 at NAMM 2016 in Anaheim on Thursday and Friday, January 21st and 22nd.
A day or two earlier, I installed Lyft.
Along with my pal, Ryan Cowles, we took public transportation from Pasadena to Anaheim early Thursday morning.2 After arriving at ARTIC (Anaheim), we went to the pickup area, and I requested a Lyft driver. 3 minutes — cool!
The time estimate was accurate, and I also received a text messsage right when we saw the car. Nice. Davey was friendly, and the drive was smooth.
I love everything about the ride history shown in the Lyft app. Davey drove us from ARTIC to Anaheim Marriott Suites in eleven minutes. 🙂
Next, I decided to test Lyft's Lost & Found procedure.
Not.
As we tried to find the place to get our exhibitor badges, it took me about five minutes to realize that I forgot my DSLR camera in his car.3
Doing my best to stay calm, I opened the Lyft app, went to Ride History, and spotted "Find lost item" at the bottom. I described my lost item, entered my Google Voice number, and waited.
Eight minutes after Hideto dropped us off, he returned my call, and said he could meet me where we were earlier. Happy ending! He was super cool about it, too.
With my camera in hands, I was like: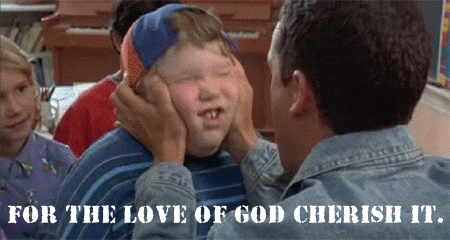 On Saturday morning, the third driver (Joshua) picked me up at Marriott Anaheim Suites for part of my journey back to Pasadena. Really nice person, incredibly gregarious (despite being sleep deprived), and the drive was smooth.
I thoroughly enjoyed my three Lyft experiences. Highly recommended!