This evening, I returned from a brief trip to a popular discount store to buy a pack of candelabra light bulbs. Since it was Saturday around 19:30, it was packed. All cashiers had 4–10 people in each line. Self-checkout registers were in use, too.
When I was in line, there were two people ahead of me. The first person being rung up ended up requesting two transactions, and the cashier was fine with it. That took about six minutes.
The cashier greeted the person in front of me, and rung them up fairly quickly.
Now it was my turn. Before the cashier rung up item, a colleague started griping to her about something that occurred elsewhere in the store. It wasn't directly related to work.
My biggest concern: she did not acknowledge me until she handed me the receipt. Sadness.
Takeaways
Greet each customer if they aren't preoccupied, especially when working at a register. Even if it's a repeat customer, it could be the first interaction with you.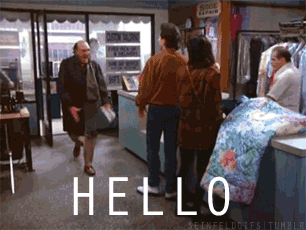 It's more difficult to gain a new customer than retain existing customers. We're creatures of habit, and trying someplace new needs to be as welcoming as possible.1
People watch the way you treat other customers while waiting in line, and can see when they're snubbed. (If they aren't on their phone or talking with others, they're more susceptible.)
If you don't know an existing customer, treat them as a brand new customer, and strive for a great first impression. You have no idea:
If they've had rough experiences in the past at your store.
How much they've spent there.
About their influence with other family, friends, and colleagues.
If they'll discuss their experience coherently somewhere on the internet. (For example, anyone can create a free blog or website at WordPress.com!)
---
Disclaimer: I'm a Happiness Engineer (Community Guardian) at Automattic, the people behind WordPress.com
and other fantastic services. 🙂
---
I'm not a new customer, but this point is worth mentioning. ↩